The "AUSZEIT" (TIMEOUT)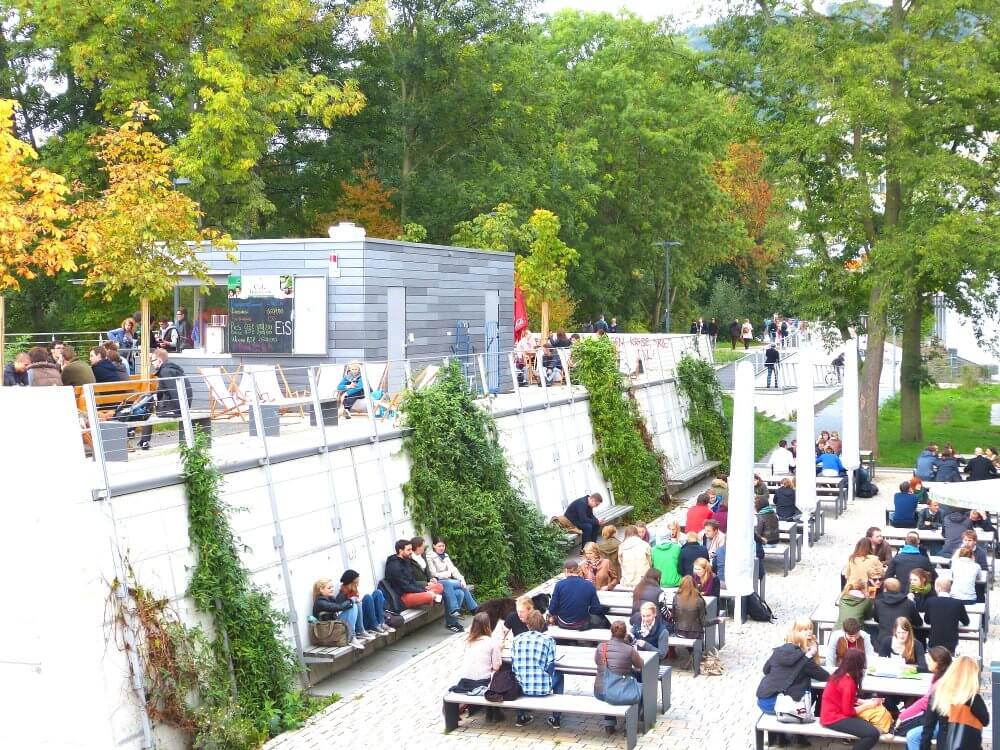 The "AUSZEIT" ("TIMEOUT") - our beer garden on the Lahn - is located directly on the embankment in between the Lahn terraces and the Mensa courtyard (Erlenring). Here we invite students in the summer months to enjoy their breaks with a cold refreshment, and to soak in the wonderful view of the castle and the old town.
Opening hours
Mo - So von 3.30 p.m. until approx. 9.00 p.m. (depending on the weather)
Our service in the Auszeit:
Marburg's smallest beer garden located right on the Lahn: this is the AUSZEIT. After a long and stressful day at uni you can relax here with a cool drink, a freshly tapped beer, a bratwurst or an ice-cream - what more do you need to enjoy after a long days work? And, whoever wishes to enjoy a little "timeout" in between lectures and seminars, can choose from our wide range of alcohol free drinks and delicious coffee specialties.
Contact AUSZEIT
Martin Baumgarten
Telefon: +49 6421 296160
Telefax: +49 6421 15761
baumgarten@stw-mr.de
Details