CoLibri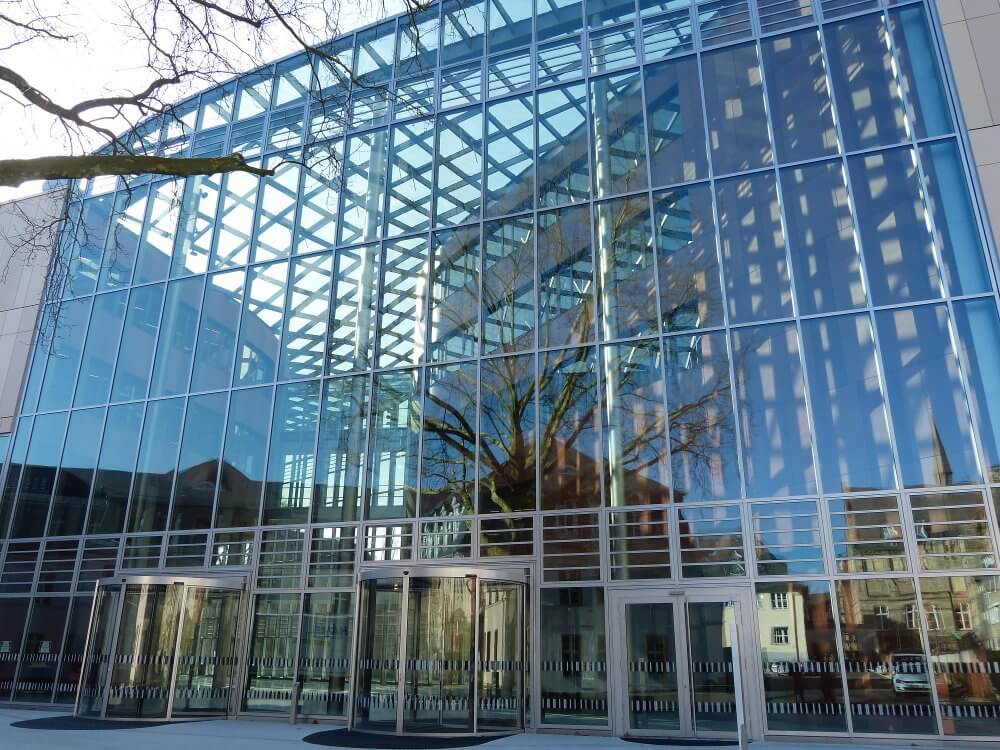 CoLibri is located in the new University Library and is our newest and most modern cafeteria. The cafeteria offers around 160 seats, a comfortable and cosy atmosphere, and a spectacular open space to relax and enjoy. CoLibri offers breakfast and savory homemade snacks for on the go. For coffee lovers we provide two coffee machines that leave no wish unfulfilled.
Opening hours:
Semester
Mo.-Fr. from 9.00 a.m. to 6.00 p.m.
Sa. from 11.00 a.m. to 3.00 p.m.
Semester break:
Mo.-Fr. from 9.30 a.m. to 5.00 p.m.
Sa. from 11.00 a.m. to 3.00 p.m.
Our service at CoLibri:
In the hectic moments in between exams, lectures, and studying, there is usually one thing that gets left behind: a healthy and diverse diet. This is what the everyday life of many students looks like. But no need to worry, CoLibri offers students something for the small and large appetite, savory and sweet snacks for on the go - that are not to mention healthy and nutritious. Just try out our overnight oats and the homemade quiches with a side salad. If you prefer it sweet, we suggest our homemade muffins with a coffee or tea - here you can gather your strength for the rest of the day.
If a large appetite cannot be suppressed, the screen in CoLibri will inform you about the daily menus at the Mensa and Bistro. It is about a ten minute walk from the library to the Mensa.
Cafeterialeitung
Anette Korell
Telefon: +49 6421 296190
Telefax: +49 6421 15761
hochschulgastronomie@stw-mr.de
Details