KadeBar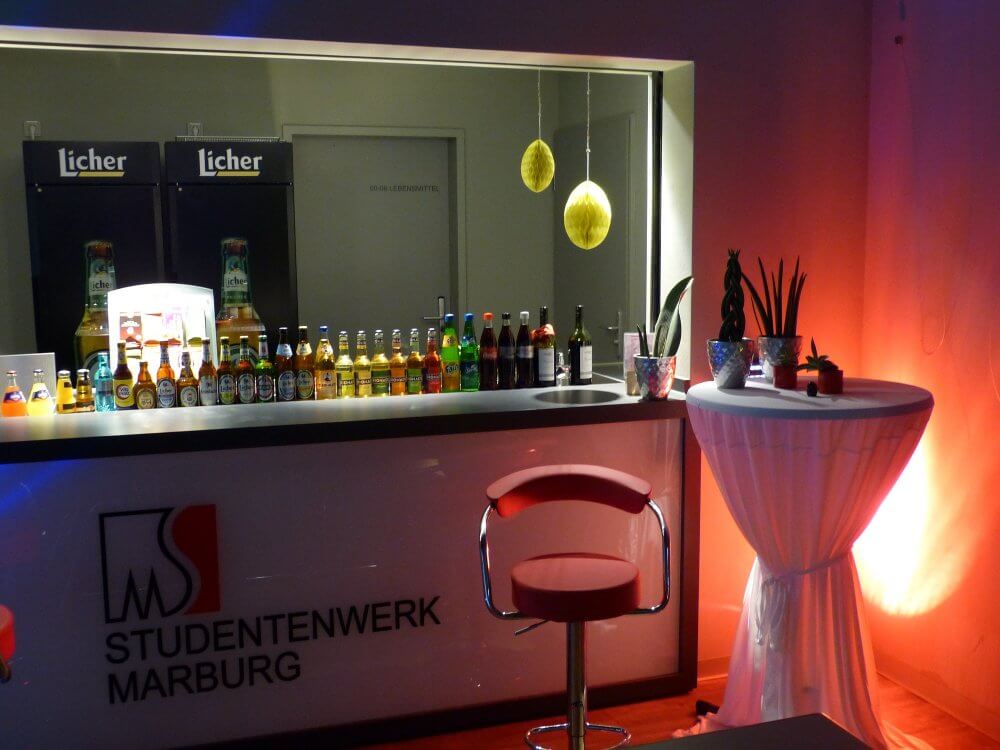 The Studentendorf and the neighbouring Karl-Egermann houses accommodate over 1,000 students. The demand for social meeting places is high. The Max-Kade centre is the gathering point for the social and cultural life at the Studentendorf. The KadeBar offers a platform for creative ideas, intercultural exchange, and a room for networking for all the residents. The centre comprises of the KadeBar, the central meeting space for the residents, the library, and the music room. The Max-Kade centre is looked after by a team of voluntary tutors.
Opening hours
Mon. from 9.00 p.m.
Di.-So. From 8.00 p.m. - until your heart's content.
Alongside our daily opening hours, there are regularly organised events such as concerts, readings, parties, and game nights. The latest events will be announced here. Whoever wishes to contribute to the nightly programme (music nights, acting, singing, games, or artistic presentations) can always go Abderrahmane@studentenwerk-marburg.de to with their ideas.
The KadeBar has a multimedia system with a big screen and a large assortment of drinks at student prices. The heart of the bar is the foosball table and the dartboard. Furthermore, a range of board games are on offer for everyone to use during their evenings at the KadeBar.